Overview
Behavioral incompatibility in component compositions is an important problem in the field of component-based software development. To solve this problem, one approach is to construct an environment in which the incompatible components can work together. So we write this tool, which uses the interface automata to model the behavior of components, to derive available behaviors all out from two incompatible component compositions and construct a comprehensive legal environment for them. The support offered by our tool to derive available behaviors is limited to the operations on the interface automata modeling the behavior of original components..
User Interface
Users should input their interface automata, click the construct button and the results will be seen.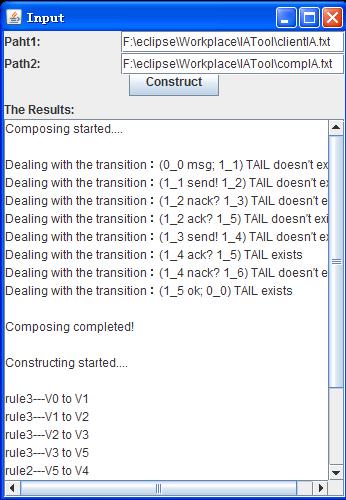 Figure 1: User Interface
Report
A Tool to Construct One Comprehensive Legal Environment for Behavioral Incompatible Components.
Manual